The brand Neurio is originated in Australia and New Zealand, meaning "New For You". Over the past devade since its establishment, Neurio's management and R&D team have been adhered to the concept of "innovation for you, health for you". The brand aims to unveil the mystery of health care and make healthy lifestyles easily accessible to the public through our daily diet.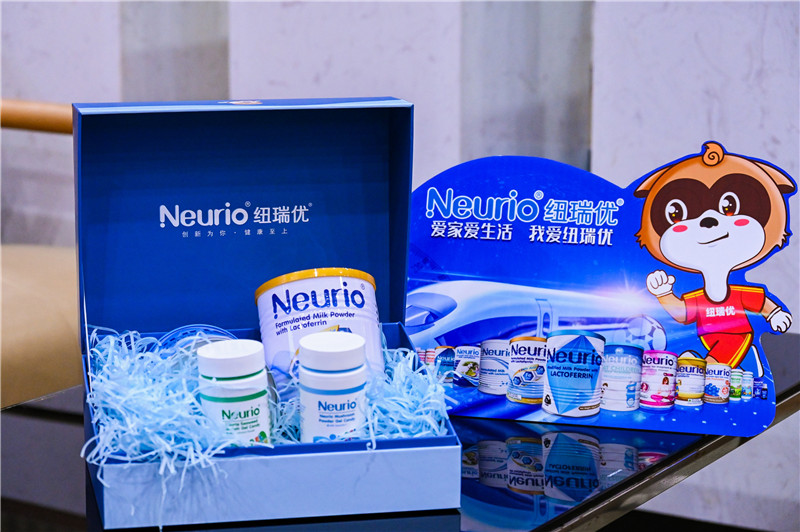 As the preferred means of transportation for Chinese people, high-speed railway train is closely related to our life and work. The passenger flow and communication power brought by the train can easily achieve the efficient and accurate communication of the brand, expanding the brand influence on a higher level.
By taking this opportunity, Neurio is able to integrate its brand concept with high-speed railway media and take advantages of the unique characteristics of being active, efficient and economically practical in propaganda.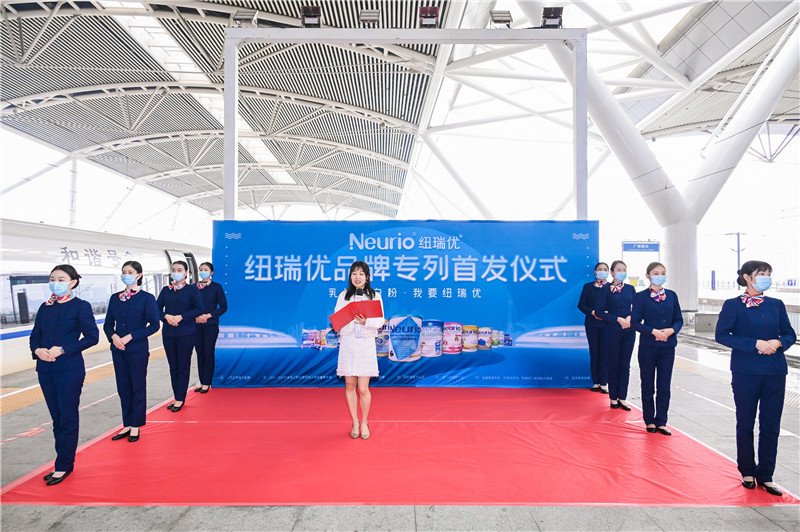 Neurio sponsored high-speed railway train covers several core lines, including Beijing-Shanghai, Beijing-Guangzhou, Shanghai-Guangzhou, Zhengzhou-West, and Xicheng Line, covering many cities in North China, East China, South China and Southwest China, including the three northeastern provinces and Shandong Province. At the same time, relying on Beijing-Guangzhou high-speed railway, Shanghai-Guangzhou high-speed railway, Shanghai-Kunming high-speed railway, Shanghai-Hanrong high-speed railway and other lines, it covers 17 provinces/municipalities such as Shanghai, Guangzhou, Shenzhen, Tianjin, Nanchang, Wuhan, Changsha, Nanjing, Zhengzhou, Hefei and so on. Opening a new journey for brand advertisement across the north and south part of China!
Inside the galloping high-speed trains, Neurio will utilise different media format, accessing through the headrest, table top, posters and other forms of advertisement. Through diversified media marketing, Neurio is able to reach the consumers directly and enhance brand visibility, awareness and consumer reputation.
As a brand owned by a listed company, products of Neurio have been sold in many offline pharmacies, maternal and infant stores and other multi-channel synchronous sales and all-round development. The brand has been invited to participate in China International Import Expo for three consecutive years, and has been advertised on CCTV and other major TV channels for two consecutive times.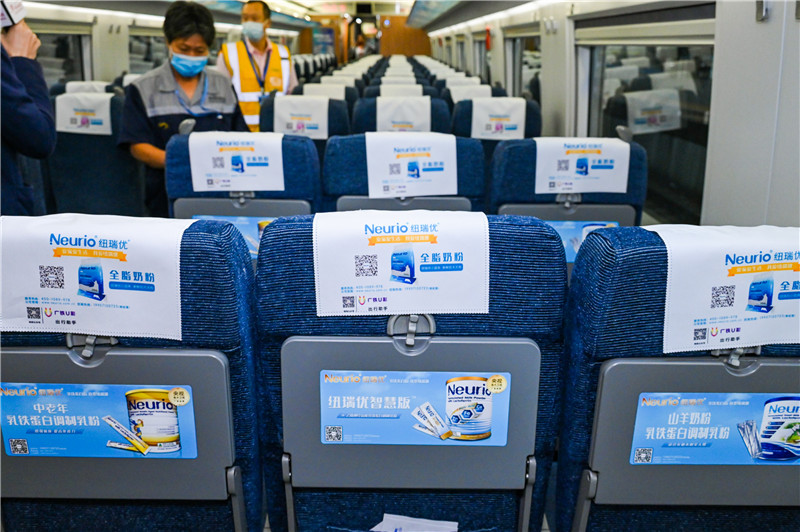 Currently, Neurio sponsored high speed train is ready to launch, this will bring greater and better products to the people all over the country.
In the future, Neurio will utilise high quality raw materials across the globe, combined with their expertise and management idea and experience, continue to explore and pursue more advanced health concept, constantly transcend ourselves to pursue higher goals, consistently develop and produce products that meets the market demand, to provide reasonable price of high-quality products.